Get Directions
5700 E Highway 90
Sierra Vista, AZ 85635
Get Directions
Hours
Open 24 hours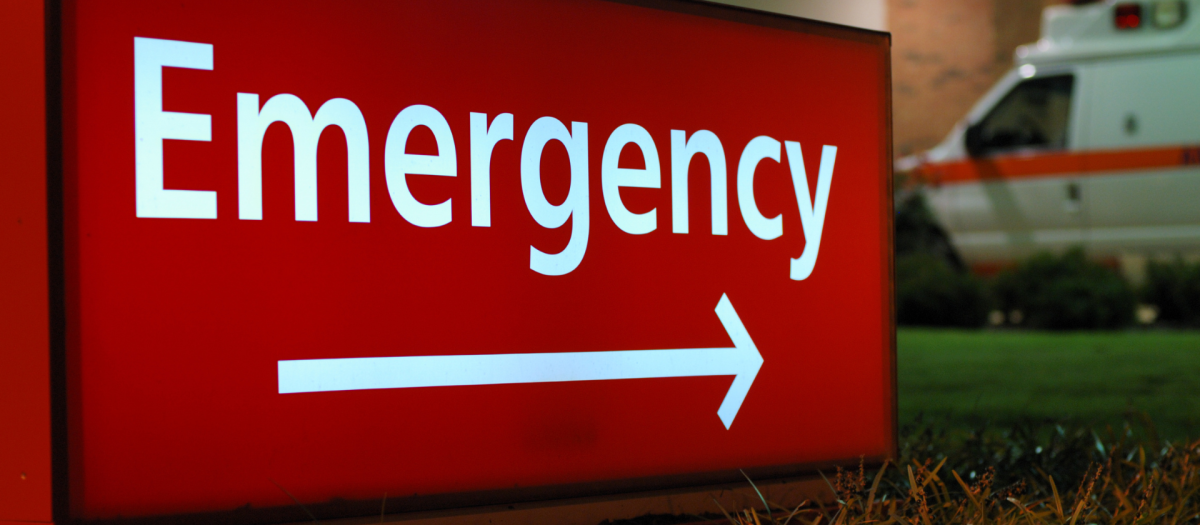 The Emergency Department at Canyon Vista Medical Center is equipped to handle a full range of emergencies 24 hours a day. Canyon Vista Medical Center is the first and only medical center in Cochise County to be designated as a Level III Trauma Center. The designation means Canyon Vista Medical Center has the staff, training, equipment, supplies, and policies to provide trauma care to injured patients and improve outcomes for survival.
The Level III Trauma Center designation, which was made official on May 1, 2015, and has been renewed in 2023, also ensures Canyon Vista Medical Center is continuously working to evaluate and improve on the care that is provided through an established trauma performance improvement process. Canyon Vista Medical Center is focused to provide access to quality health care for Cochise County, Fort Huachuca and our surrounding communities. Designations like this demonstrate our commitment to meeting this goal.
What exactly is a Level III Trauma Center?
A Level III Trauma Center has demonstrated an ability to provide prompt assessment, resuscitation, surgery, intensive care and stabilization of injured patients and emergency operations.

Elements of Level III Trauma Centers include:
24-hour immediate coverage by emergency medicine physicians and the prompt availability of general surgeons and anesthesiologists.
Incorporates a comprehensive quality assessment program
Has developed transfer agreements for patients requiring more comprehensive care at a Level I or Level II Trauma Center.
Provides back-up care for rural and community hospitals.
Offers continued education of the nursing and allied health personnel or the trauma team.
Involved with prevention efforts and must have an active outreach program for its referring communities.
Emergency services include but are not limited to:
Chest Pain
Fractures
Head Injury
High Fever
Ingestion of Obstructive Objects
Ingestion of Poisons
Snake Bites
Seizures
Severe Abdominal Pain
Severe Asthma Attack
Severe Burns
Shock
Suicidal Ideation
Unconscious or Catatonic State
Uncontrollable Bleeding
The goal of the Emergency Department is to provide high-quality medical care in an efficient and caring manner. Emergency nurses are trained in medicine and trauma triage. Our contracted emergency medicine trained physicians and department staff communicate with patients, families, and their primary care physicians. We feature a highly skilled and well-trained emergency staff of nurses and physicians who are certified in a number of emergency care courses such as Advanced Trauma Life Support (ATLS), Advanced Cardiac Life Support (ACLS), Pediatric Advanced Life Support (PALS), and the Trauma Nurse Core Curriculum (TNCC) from the Emergency Nurses Association.
We have the capability to see you and evaluate you for whatever medical emergency you are having and can direct you to the appropriate treatment area is further treatment is needed.