Coronavirus (COVID-19) Preparedness Information
Visitor Restrictions & Facility Changes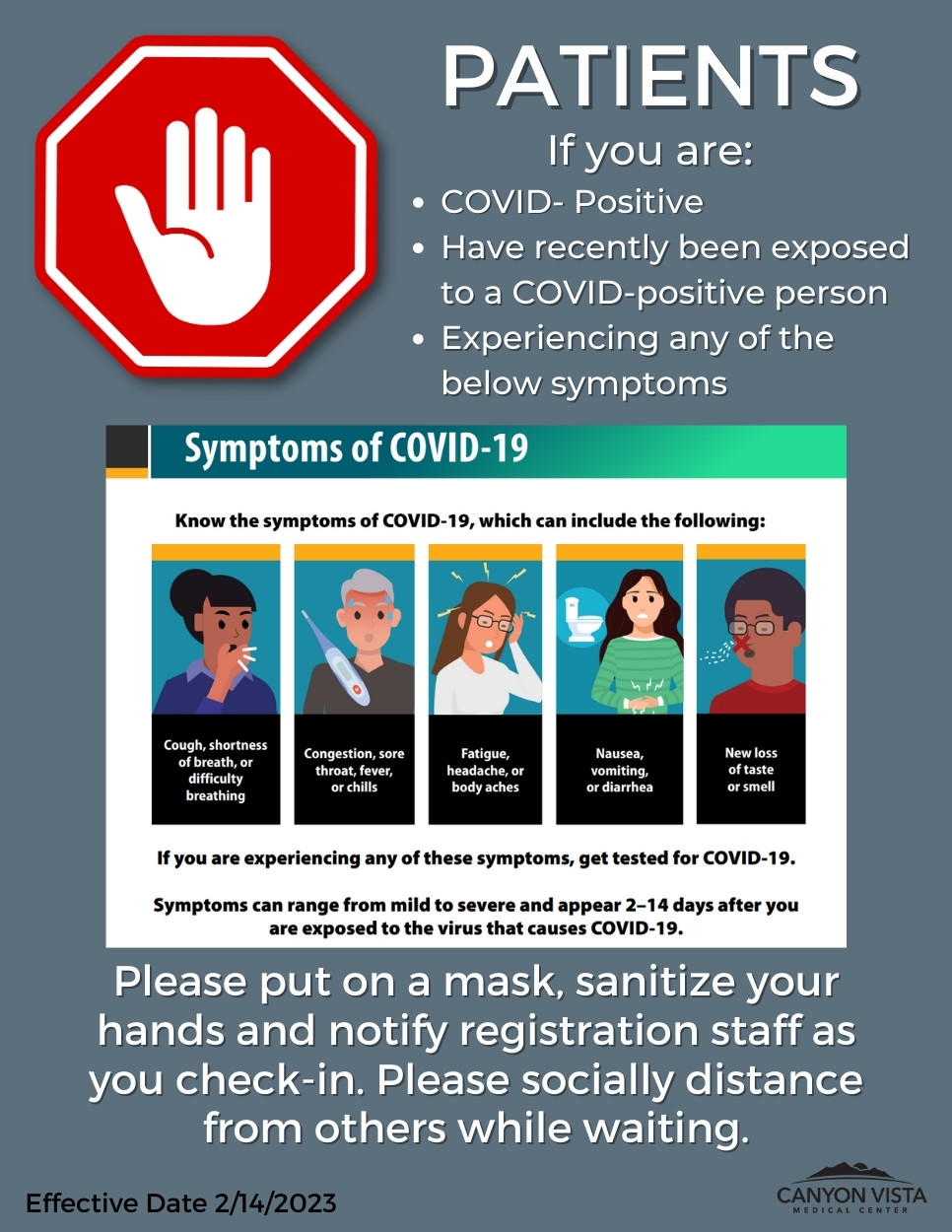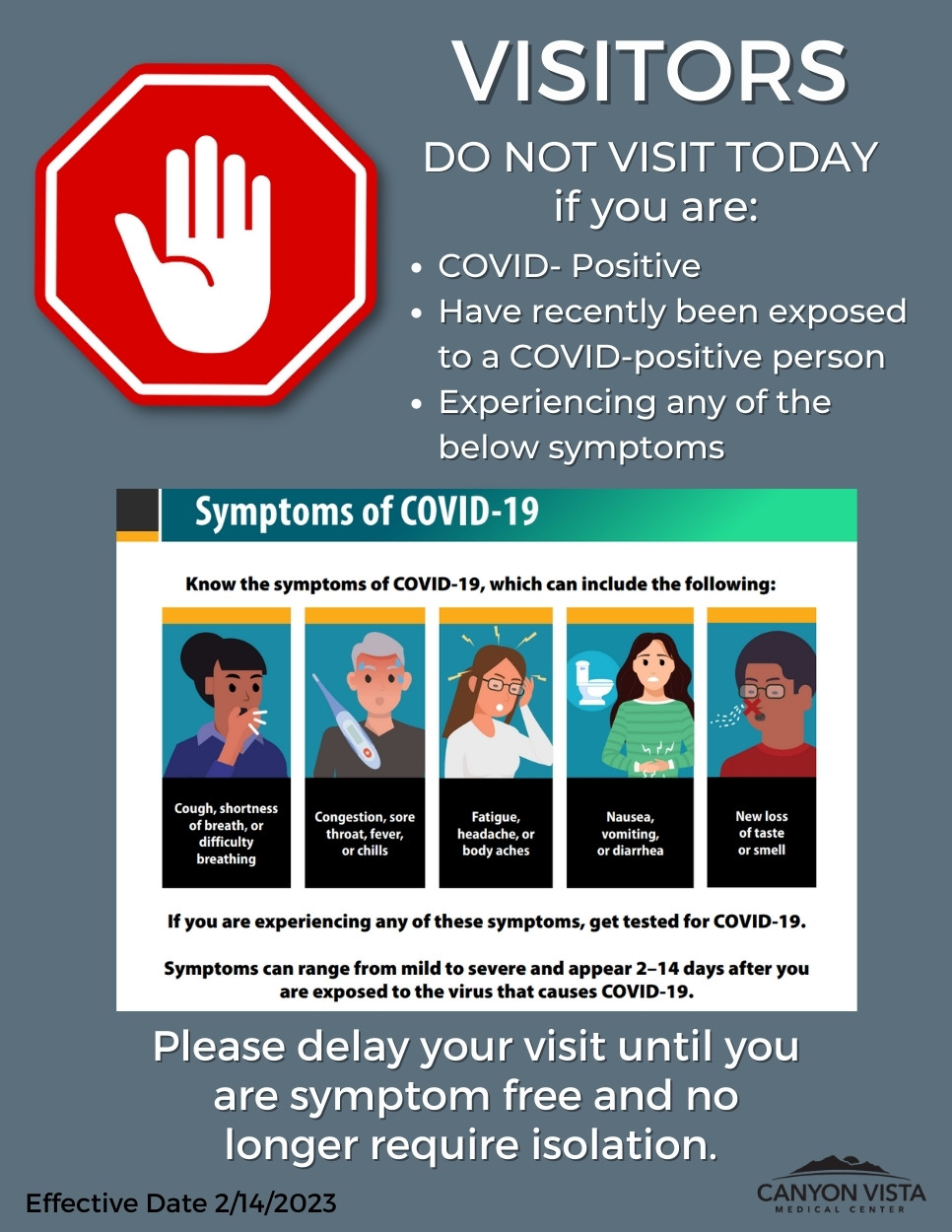 Facility Update February 14, 2023
Canyon Vista Medical Center follows the Centers for Disease Control and Epidemiology Covid Community Transmission Level recommendations for COVID-19 infection prevention. Based on Cochise County's Community Transmission Low Level, universal masking for source control is not required.
Universal masking remains recommended for individuals in healthcare settings who:
Have suspected or confirmed SARS-CoV-2 infection or other respiratory infection (e.g., those with runny nose, cough, sneeze); or

Had

close contact

(patients and visitors) or a

higher-risk exposure

(HCP) with someone with SARS-CoV-2 infection, for 10 days after their exposure; or

Reside or work on a unit or area of the facility experiencing a SARS-CoV-2 outbreak; universal use of source control could be discontinued as a mitigation measure once no new cases have been identified for 14 days; or

Have otherwise had source control recommended by public health authorities.
In addition, individuals might also choose to continue using source control based on personal preference, or level of risk for infection based on their recent activities (e.g., attending crowded indoor gatherings with poor ventilation) and their potential for developing severe disease. For example, if an individual or someone in their household is at increased risk for severe disease, a health care worker might choose to continue to wear a mask. People, particularly those at high risk for severe illness, should wear the most protective form of source control they can that fits well and that they will wear consistently. Further information about types of masks is available on the CDC website.
---
Below are a number of resources to help educate you and your family on COVID-19. For more information on the virus, a hotline has been set up by the Cochise County Department of Health and Social Services at 833.670.5786.
Quick Links:
Our clinical teams are trained on the proper procedures and protocols to minimize the risk of spreading any infectious disease, including COVID-19. If we have any reason to believe a patient may have the COVID-19, our providers immediately implement the appropriate infection control measures in accordance with CDC guidelines. These include applying a mask to the patient and implementing protective isolation measures. Staff with put on personal protective equipment (PPE) – inclusive of an N95/PAPR (Powered Air Purifying Respirators), eye protection, gown and gloves – and ensuring environmental hygiene.
Importantly, all of the above are standard operating protocols that are in place year-round to help ensure the health and well-being of everyone who enters our hospital.
One of the best ways to help stop the spread of infection is to practice good hand hygiene.