A True Demonstration of Trusted Care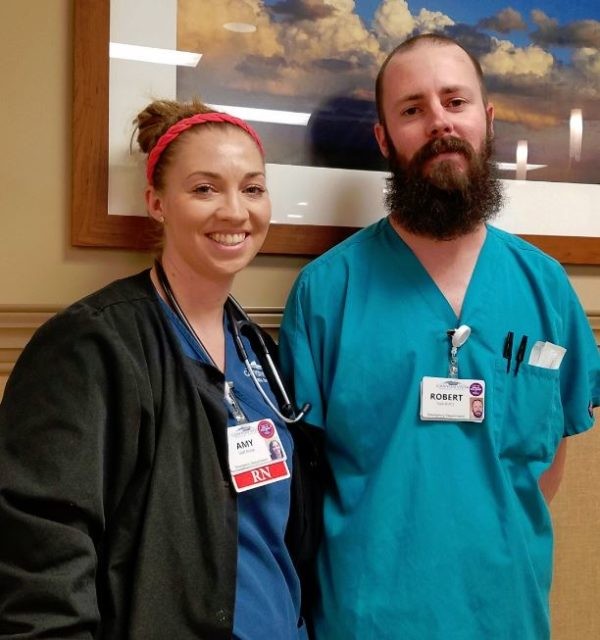 Today at Canyon Vista Medical Center we had a developmentally delayed patient. She had consumed medication that was not hers and needed a full work up but was quite scared of being in a new environment surrounded by new people. RN Amy and Floor Tech Robert worked very patiently with her, going FAR above and beyond to get her a special snack (her favorite) and encouraging her to relax and cooperate so she could receive the care she needed.
The exceptional care they provided this patient perfectly exemplifies the Core Values of Canyon Vista Medical Center: they showed genuine compassion for this patient, true accountability for this patient entrusted to their care, outstanding respect for this patient and her caregiver, excellence in going above and beyond because the minimum was not enough, integrity by doing exactly what was needed without concern for acknowledgement or credit, and tremendous empathy for this patient and her situation. These two employees are wonderful examples of our hospital's core values.
Read All Posts