CANYON VISTA MEDICAL CENTER ADOPTS NEW HEART DISEASE DIAGNOSTIC TECHNOLOGY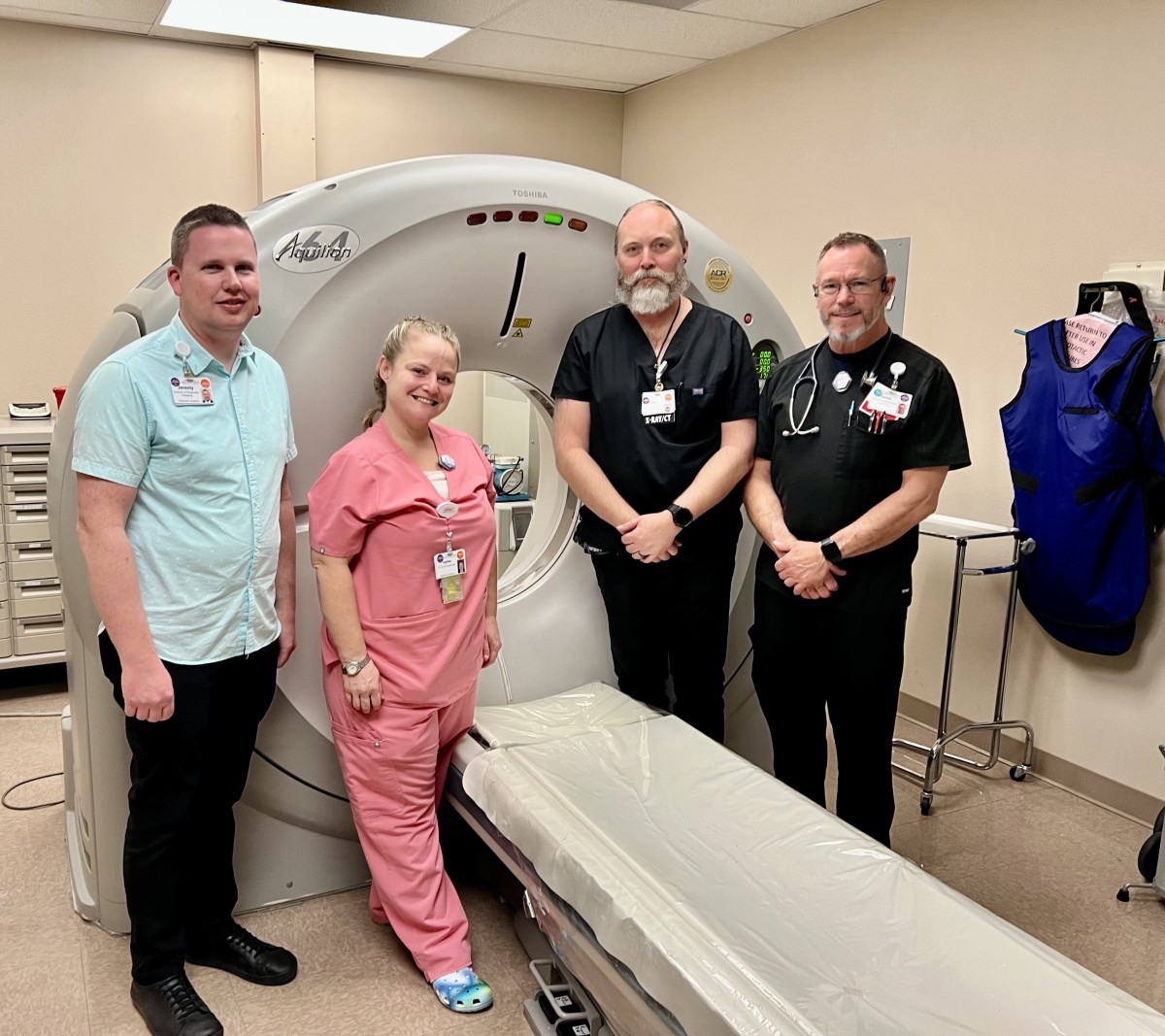 HeartFlow analysis offers non-invasive diagnosis of coronary heart disease.
Canyon Vista Medical Center (CVMC) now offers a proven, non-invasive diagnostic option for people with suspected heart disease living in Cochise County. Heartflow analysis uses CT images combined with CT-derived fractional flow reserve (FFR-CT) to help diagnose coronary artery disease (CAD) in an non-invasive way. "We are so excited to bring this heart care innovation to Cochise County," said Shaun Phillips, CEO. "Increasing local access to the latest healthcare technologies is an important part of our mission of making communities healthier, and as a chest pain accredited organization, it's important that we not only treat heart disease quickly and accurately, but that we also diagnose heart disease early and as non-invasively as possible. That's exactly why HeartFlow analysis is such a great tool in our toolbelt."
Heart disease is the leading cause of death for adults in the United States, and CAD is the most common type of heart disease, affecting nearly half the adult population.[1] [2] CAD develops when the arteries leading to the heart narrow or become blocked, which may lead to a reduction in blood flow to the heart. This can cause chest pain, heart attacks and death. Identifying exactly where and how an artery is blocked or clogged can help improve a person's treatment plan -- including whether an intervention is needed.
Despite CAD being the most common form of heart disease, studies have shown there is a need to improve how and when CAD is evaluated and diagnosed. Professional guidelines, such as the ACC/AHA chest pain guidelines, recognize the combination of Coronary Computed Tomography Angiography (CCTA) with selective FFR-CT as a front-line pathway that helps diagnose CAD.
"HeartFlow FFR-CT has bridged the gap between anatomy and physiology with regards to coronary atherosclerosis" said Dr. Fadi Fahad, Cardiologist of Sierra Vista Medical Group. "This technology will reduce the need for invasive testing, while maintaining excellent accuracy and reliability."
For patients, the process begins with a standard CT scan of the heart. If the CT scan shows disease, a HeartFlow analysis can show the impact that blockages have on blood flow to the heart through a digital 3D, color-coded model of the coronary arteries. This information helps physicians to better understand the severity of the heart disease and better develop the next steps in the care plan. This method allows for more accurate non-invasive diagnosis, significantly lowering the rates of false negatives and false positives compared to traditional testing in patients with coronary artery disease. It also reduces unnecessary tests, providing a better patient experience, and provides confidence in treating the right patients, as it is 75% more likely to identify patients in need of intervention.
"The HeartFlow FFRCT Analysis will help us develop the most appropriate treatment plan for a patient with coronary artery disease without the need for unnecessary and stressful procedures," Jeremy Young, Director of Diagnostic Imaging, said. "This is game-changing technology that will be beneficial for both our patients and the organization."
*Traditional Testing means functional stress testing /direct to ICA
Learn more at The HeartFlow® Analysis | Canyon Vista Medical Center
[1] https://www.cdc.gov/heartdisease/facts.htm
[2] Gulati et al., Circ 2021.
Read All Posts