Canyon Vista Medical Center has Welcomed New Providers This Year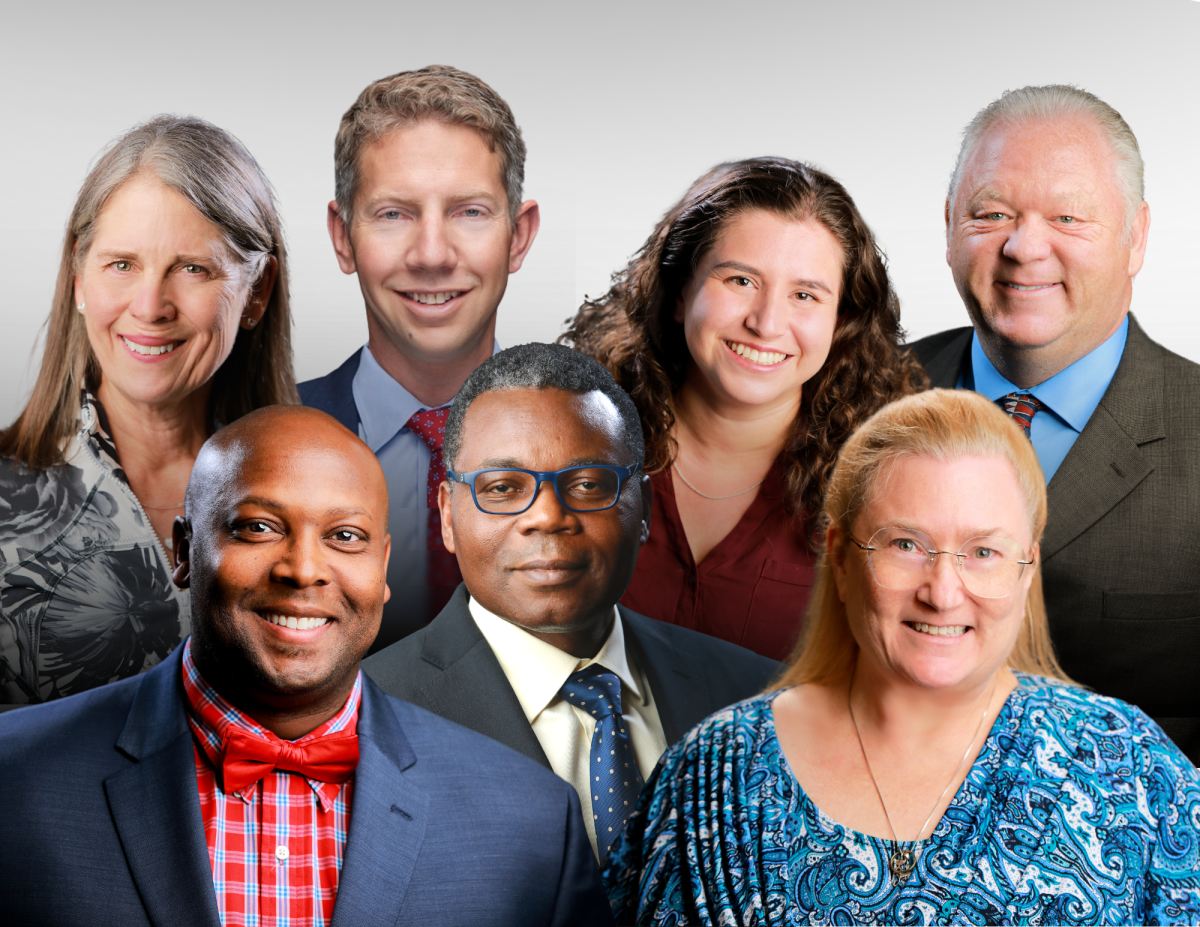 [Sierra Vista, AZ] – Canyon Vista Medical Center (CVMC) is pleased to have welcomed providers to our robotic surgery, urology, obstetrics & gynecology, and family medicine services this year.
The hospital welcomed Dr. Paige Brainard, Governor Henderson III, DNP, Dr. Jules Manger, Dr. Eric Njiforfut, Christina Schlesinger, PA-C, Alli Skeehan, FNP and Dr. Michael Thompson. "It's an exciting time at Canyon Vista Medical Center (CVMC). Looking back at 2023, we have seen some great additions to our team of medical professionals," said Shaun Phillips, CEO
Dr. Paige Brainard is a board-certified robotic surgeon for obstetrics and gynecology. She is currently based in Tucson, AZ, but believes in keeping care close to home. Seeing several Sierra Vista residents making the drive to Tucson, she is happy to be able to provide her services at CVMC, to eliminate the drive. She has performed over 2000 robotic cases and has 25+ years of experience in treating patients needing minimally invasive gynecologic robotic surgery, gynecologic and obstetric ultrasound, hysteroscopic endometrial ablation and polyp removal and other in office procedures.
DNP Governor Henderson III is a nurse practitioner in urology. He is a native of Dublin, Georgia who earned his doctorate of nursing practice in 2021. He believes in providing high quality, research based urological care and treatment for both men and women's health. He also has experience in providing care for the pediatric population.
Dr. Jules Manger is a robotic surgeon, specializing in urology. Also based in Tucson, he is glad to be able to offer his services in Sierra Vista at CVMC. He has extensive experience in urinary conditions and urinary calculi & removal. His specialties include prostate cancer, renal mass, kidney stone and robotic surgery procedures.
Dr. Eric Njiforfut is an obstetrician and gynecologist who approaches his patients with empathy and positivity. He specializes in routine gynecological care, complex medical problems in pregnancy, labor & delivery, gynecological surgery repairs and is able to provide French speaking patient care. He also brings international experience and diverse knowledge to his patient care.
PA Christina Schlesinger is a certified physician assistant who has been a great addition to the surgical team. She provides care during the patient's pre and post operative evaluations and examinations. She earned her master's degree in physician assistant studies at Midwestern University. She meets her patients with kindness and knowledge during times that can hold a lot of emotion.
FNP Alli Skeehan is a family nurse practitioner who has seen patients from 5 days old to 99 years old! With over 30 years of experience, she enjoys walking her patients to better health. She specializes in cross generational care, women's health - pap/pelvic exams, well & sick child visits, diabetes management, minor procedures, as well as, incision and drainage, laceration repair.
Dr. Michael Thompson is a robotic surgeon, specializing in endoscopy & colonoscopy, hernia repairs (umbilical, inguinal & ventral), appendectomy, cholecystectomy, and skin cancer surgeries. He provides care with a wealth of knowledge, kindness, and patience. He has over 15 years of experience and has performed over 10,000 robotic surgeries. He was also the first surgeon to perform a robotic case at CVMC.
"CVMC is committed to providing the highest quality medical care to Sierra Vista and the surrounding communities and we are thrilled to have these outstanding physicians as part of our team. They bring a wealth of knowledge and experience that has been invaluable to our patients," says Shaun Phillips, CEO. "Their dedication to delivering superior patient care aligns with our mission to provide the best possible care and treatment for our patients and they share our commitment to patient-centered care and medical excellence.
These providers are accepting new patients. To learn more about them and to make an appointment, visit www.CanyonVistaMedicalCenter.com/Find-A-Doctor.
Read All Posts