CANYON VISTA MEDICAL CENTER RECOGNIZED WITH THREE DIFFERENT AWARDS FOR EXCELLENCE IN PATIENT SATISFACTION AND WOUND HEALING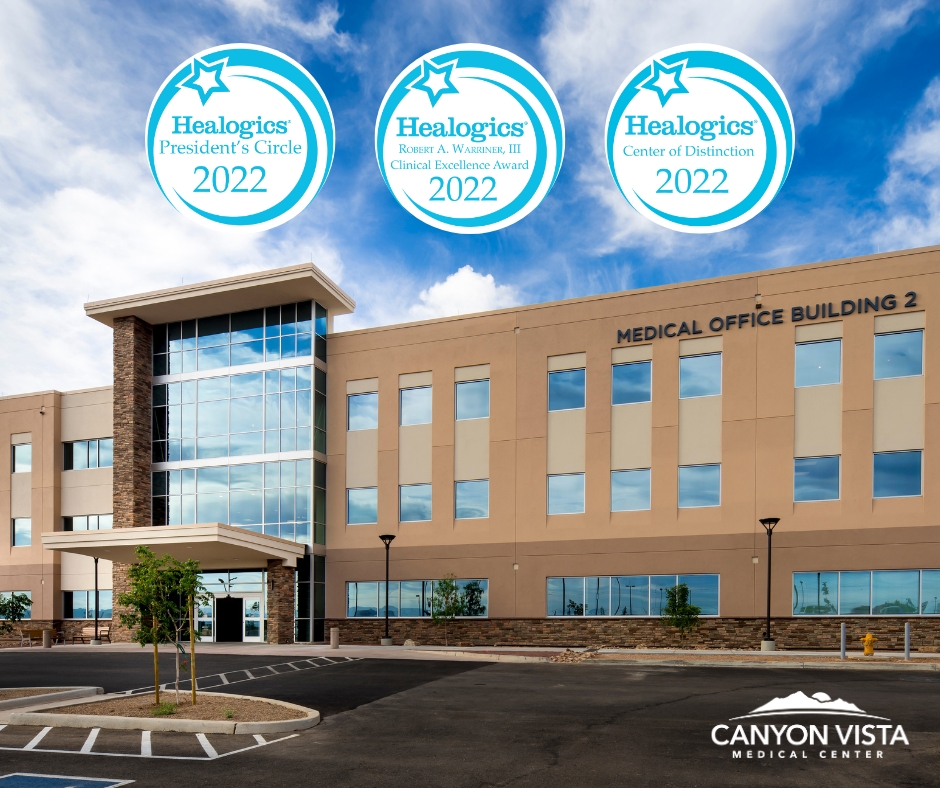 Canyon Vista Medical Center (CVMC) physicians, leaders and clinicians are celebrating their receipt of the President's Circle award. CVMC was awarded this prestigious honor by Healogics, the nation's largest provider of advanced wound care services. This award is Healogics' most prestigious recognition for centers that achieve clinical and operational excellence.
CVMC has also been recognized as a Robert A. Warriner III, M.D., Clinical Excellence center, scoring in the top 10 percent of eligible Healogics® Wound Care Centers® on the Clinical Excellence measure, which is the Comprehensive Healing Rate weighted by wound mix. Additionally, CVMC has received the Center of Distinction award, for achieving outstanding clinical outcomes for twelve consecutive months, including a patient satisfaction rate higher than 92 percent. All three awards were awarded throughout the year 2022.
"As the only Wound Care and Hyperbaric Oxygen Therapy Clinic in the county, it is important that we provide these services at the highest quality for our patients." Shaun Phillips, CEO, shared. " We are proud that our center at CVMC has once again proven its clinical excellence when benchmarked across the hundreds of such sites across the country."
CVMC is a member of the Healogics network of over 600 Wound Care Centers® and offers highly specialized wound care to patients suffering from diabetic foot ulcers, pressure ulcers, infections and other chronic wounds which have not healed in a reasonable amount of time.
Advanced wound care modalities provided by our wound care experts include negative pressure wound therapy, total contact casting, bio-engineered tissues, biosynthetic dressings and growth factor therapies. CVMC also offers hyperbaric oxygen therapy, which works by surrounding the patient with 100 percent oxygen to help progress the healing of the wound.
"These awards are attributed to the hard work and dedication of the wound care center staff. Without them this would not have been possible. I would like to acknowledge the referring providers for referring patients to us. Last but not least, I would like to thank the patients for trusting us with their medical care." Dr. Roberto Molina said with a grateful heart.
Read All Posts