Mental Health Matters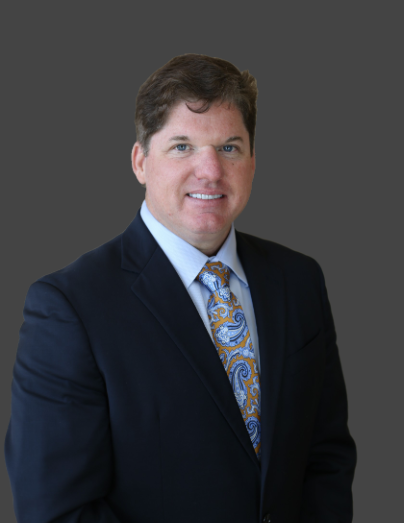 By: Merle B. Martin II, M.D.
Canyon Vista Medical Center - Behavioral Health Medical Director
Diplomate American Board of Psychiatry & Neurology
The COVID-19 pandemic and the resulting economic uncertainties has severely impacted the mental health of hundreds of thousands of people. Many of which are suffering from preexisting mental health and substance use conditions or some with new onset mental health conditions following the onset of the pandemic.
Stress, anxiety and depression can manifest in several ways depending on the individual to include feelings of sadness, worry, irritability and decline in ability to concentrate or make routine decisions throughout the day. Many adults are reporting sleep difficulties, eating problems, increases in alcohol consumption or substance use as well as worsening of chronic medical conditions.
There is evidence to support a significant increase in anxiety and depressive symptoms in young adults (ages 18-24) with substance use and suicidal ideation heightened with 25% reporting they started or increased substance use during the pandemic as compared to 13% of adult population (CDC Household Pulse Survey). Suicides were the 10th leading cause of deaths overall and 2nd leading cause of deaths among adolescents ages 12-17 prior to the pandemic. Suicide risk has increased across all age groups during the pandemic and continues to have a severe lasting impact on our families and our communities.
School closures from pre-kindergarten programs to the university level, lack of day care services and afterschool programs have significantly changed how our families manage their day-to-day activities. Households experiencing income or job loss tend to report that worry and stress regarding the pandemic having a negative impact on their mental health. Adult women have been more likely to report poor mental health compared to men. One survey demonstrated 47% of women reported symptoms of anxiety and/or depressive disorder compared to 38% of men in December 2020 (mckinsey.com).
Essential workers have been more likely than non-essential workers to report symptoms of anxiety or depression (42% vs 30%), starting or increasing substance use (25% vs 11%) or considering suicide in the past 30 days (22% vs 8%) as compared to nonessential workers in June 2020 (Czeisler ME. Lane RI. Petrosky et al.)
I tend to focus on goals specific for each patient, which meets their needs as well as their families needs. Specific, Measurable, Attainable, Relevant and Time-Bound (S.M.A.R.T.) goals were introduced to me as a military officer then later used in my inpatient and private medical practices. S.M.A.R.T. goals can be used to reduce stress, anxiety and depression.
Self-care strategies are paramount. If we are unable to take care of ourselves its extremely challenging to assist others with their own physical and mental health well being. Some self-care tips include: Get enough sleep for yourself and find a sleep schedule that can be as consistent as possible; Engage in regular physical activity to help improve your overall mood and reduce stress; Have a well-balanced diet limiting junk food and refined sugar will help you get off to a good start; Avoid tobacco, alcohol and drugs.
Finding ways to distract from negative thoughts can be useful as well. Limiting some of the social media and news media before becoming overwhelmed with irritability and focusing on a project or positive things in your life can be of great help. There is truth in focusing on positive thoughts and how this shapes our emotions and behaviors but absolutely takes time and practice.
The limited connection with others seems to have had the biggest impact on my patient population throughout the pandemic. As we gradually find ourselves outside of our living rooms, start to make those personal connections that are of great value to you. Safely return to indoor and outdoor activities and gather with friends and family. Consider doing something for others around you such as community volunteer work or a local charity function. There is a powerful connection when we tend to extend ourselves out within the community. I would also recommend continued support of a family member or friend that has been significantly impacted by the pandemic.
Certainly not all of life's difficulties can be resolved with S.M.A.R.T. goals because at times goals are not clearly measurable or obtainable alone. Be up front and ask for help from a close friend, loved one, spiritual leader, an employee assistance program or primary car provider if you have concerns about your mental health symptoms.
In Cochise County we have several local mental health resources available: Cochise County Suicide and Crisis Hotline at 1-866-495-6735 as well as outpatient mental health clinics to including Southeastern Behavioral Health Services (SEABHS), San Pedro Health and Community Partners Integrated Health (CPIH). Cochise College students have the availability of a mental health counseling once a week for face-to-face counseling and now have access to an unlimited number of telepsychiatric services through an app called "Meta" giving students an option to access mental health services.
At Canyon Vista Medical Center, we provide inpatient psychiatric services for acute behavioral health needs to include severe worsening depression, bipolar disorders, anxiety disorders and psychosis as well as all substance use disorders requiring immediate behavioral health care. We have a trained staff to provide care for patients with concerns for personal safety or the safety of others.
As a full-time board-certified psychiatrist with over 15 years of inpatient psychiatric experience, I enjoy working along with two full-time board-certified mental health nurse practitioners, behavioral health nursing staff, social work, case management and psychiatric technicians serving the inpatient mental health needs of the community.
Read All Posts